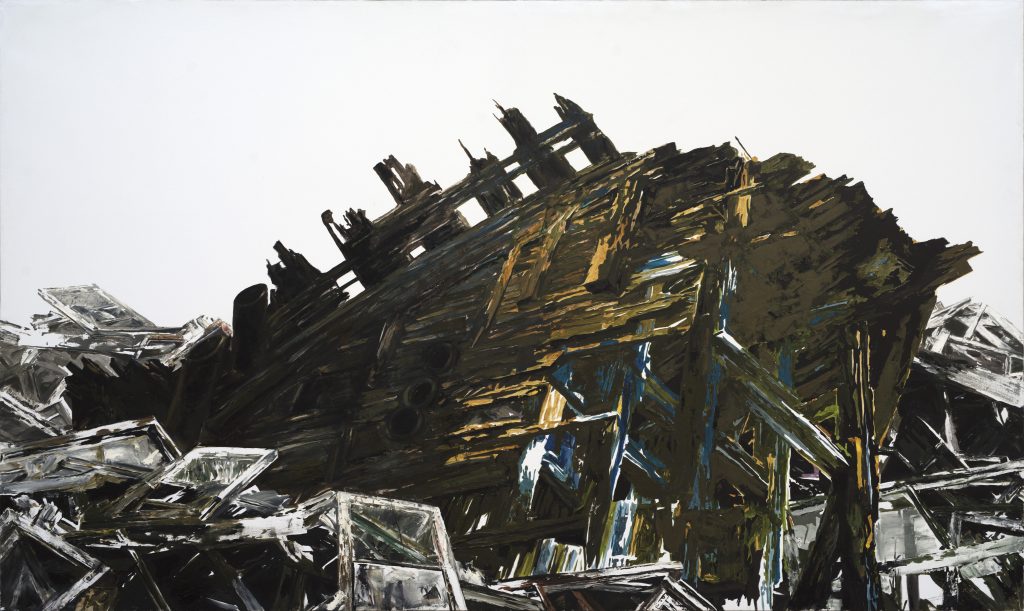 Navigator, 250×150 cm, ulei pe pânză, 2015)
Contact the artist for additional information.

The tourist attraction, the strange relic of the Persuta shipwreck, is mired in a sea of windows. That shows that the trip is not a real, physical one, but surreal, pertaining to the world of dreams, or rather a digital one, like in a web navigation. What is suggested here is a meditation on the idea of navigation, but also of shipwreck in the "Windows age".